Endorsements
Flavia's work provides valuable insights into the role of intuition in decision-making under uncertainty. It helps crystallize how theory and instinct work together."
"Beyond Excel spreadsheets and data, intuition plays a very important role in investing success. Flavia's techniques enable me to be explicitly aware of my intuitions and biases to better take and reduce risks."
"Flavia is one of those rare people who truly belong to the category of "thinkers of uncertainty".
Her methods allows the dealer in uncertainty to both gain distance from the beastly emotions and benefit from their occasional message. If you are interested in behavior under uncertainty you need to talk to her first."
"Flavia's work is invaluable in helping business leaders and investors/traders successfully navigate the unavoidable decision-making under uncertainty. She does this by helping her clients harness their innate (but previously underdeveloped) intuitive abilities. I highly recommend her work."
My sessions with Dr. Flavia Cymbalista introduced me to a unique process for recognizing and making use of the physical anxiety that accompanies decision-making. The goal is not so much to alleviate this anxiety but to trace its causes, sometimes suggest new paths for fundamental research that may in fact help address these concerns. Yet, just as often, the process simply leads to a more direct understanding of what remains currently unknown or uncertain, and prepares us to know the answers when we see them in the future. I met Flavia at a decisive moment in my career. Our sessions enhanced my ability to deal with uncertainty. They helped me become a much better and more active risk manager. For traders truly open to becoming better at what they do, MarketFocusing should prove both unexpected and obvious, and certainly empowering."
"I highly regard Dr. Flavia Cymbalista's approach to complexity and uncertainty in economics and psychology. With her firm background in theoretical and experimental methods, she has opened a new field that already yields concrete and practical results, a whole new way of decision making. Especially when we are confronted with what seems like either/or choices with no satisfactory way out, her technique lets new options come to the fore, leading to novel solutions that altogether avoid the earlier impasse. Dr. Cymbalista not only has a remarkably engaging mind, her sensitivity and enthusiasm are also contagious. I strongly recommend learning her methodology, in whatever field where important decisions have to be made under difficult and uncertain circumstances."
"Flavia reads between the lines to get to the heart of things like no one else. Her approach is extremely practical--apply it and you will see results."
"I've been working with Flavia for almost 7 years. She has helped both me and my team immensely. She has unique skills that help portfolio managers to more clearly identify and understand their own investing processes to maximize P&L. We have also worked successfully on team conflict resolution and portfolio follow-through and organization."
"Flavia's process is surprisingly effective at sharpening my decision-making. The result for me was a clearing of clutter and a re-focusing around what really matters. What I most enjoyed from my work with Flavia was rediscovering some joy I had been missing in the work of decision-making. I highly recommend it to investors and CEOs
who have to constantly make subjective decisions without the benefit of hard numbers, but must down the road be able to deliver objective and measurably successful results."
"Flavia's method helped me open my mind and realize that my knowledge of markets is in fact greater than I'm conscious of. I can know access a level of information I didn't know I had."
"Flavia Cymbalista's work in supporting difficult decision making takes a step beyond sophisticated analysis to tap rarely accessed ways that we "know". It unites intellect and intuition and I believe in the future will be seen as an indispensable tool for anyone with responsibility in the world of business."
"I have achieved greater reliability and therefore confidence in my real time decision-making. By learning to develop this new sensorial faculty I can now rely on my gut feelings for more accurate guidance.
"Dr. Cymbalista's guidance allowed me to acess a level of personal decision making capacity that i did not consciously know I had at my disposal. Her methodology allowed me to discover critical factors which I had not known were at the heart of causing a 'stalemate' around a critical business decision. The insight I experienced through her process also allowed me to build a track record of subsequent, related choices for action in complex and uncertain situations."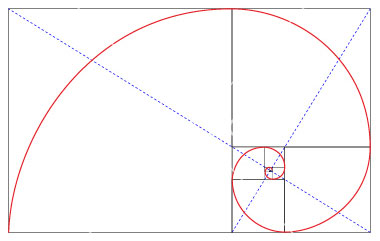 "Flavia helped me to make some career decisions through her powerful methodology and insights. Her conduction catalyzed the decision process increasing my awareness about hidden dimensions of information and knowledge."
"Although I'd been trading professionally for several years, I'd never been able to crossover that threshold where I was utilizing what some call instuition, gut feel, or getting in the zone. Flavia guided me into using bodily feelings to reinforce my analytics. She helped me distinguish between emotion and true insight. She taught me how to listen to the tight hollow feeling in my stomach and the tight, dark sharp pain in my back. In a short time, by learning to calibrate my confidence I was able to consistently take my trades that fell within my statistical edge and feel at ease taking my small losses instead of allowing them to turn into large ones. Learning these "mental" tools from Flavia has been invaluable and a great asset to my trading."